The title of the piece "know your lines" from a series of digital collages printed in 3D, refers not only to a geographical line leading from A to B, but also to a form of recitation,
- as in "knowing your lines"
- as the remembering sentences that try to define oneself and one's path.

Through an error in the printing process, not only is the medium of 3D printing and photography challenged, but also the notions of how geographical lines and recitation processes occur. The errors are framed by cctv camera ornament, which serves as a reminder of the violent entanglements of digital technologies with mobility and memory processes.
Know Your Lines

(2021)
Lightdesk, 3D Print,
21 x 29 x 2 cm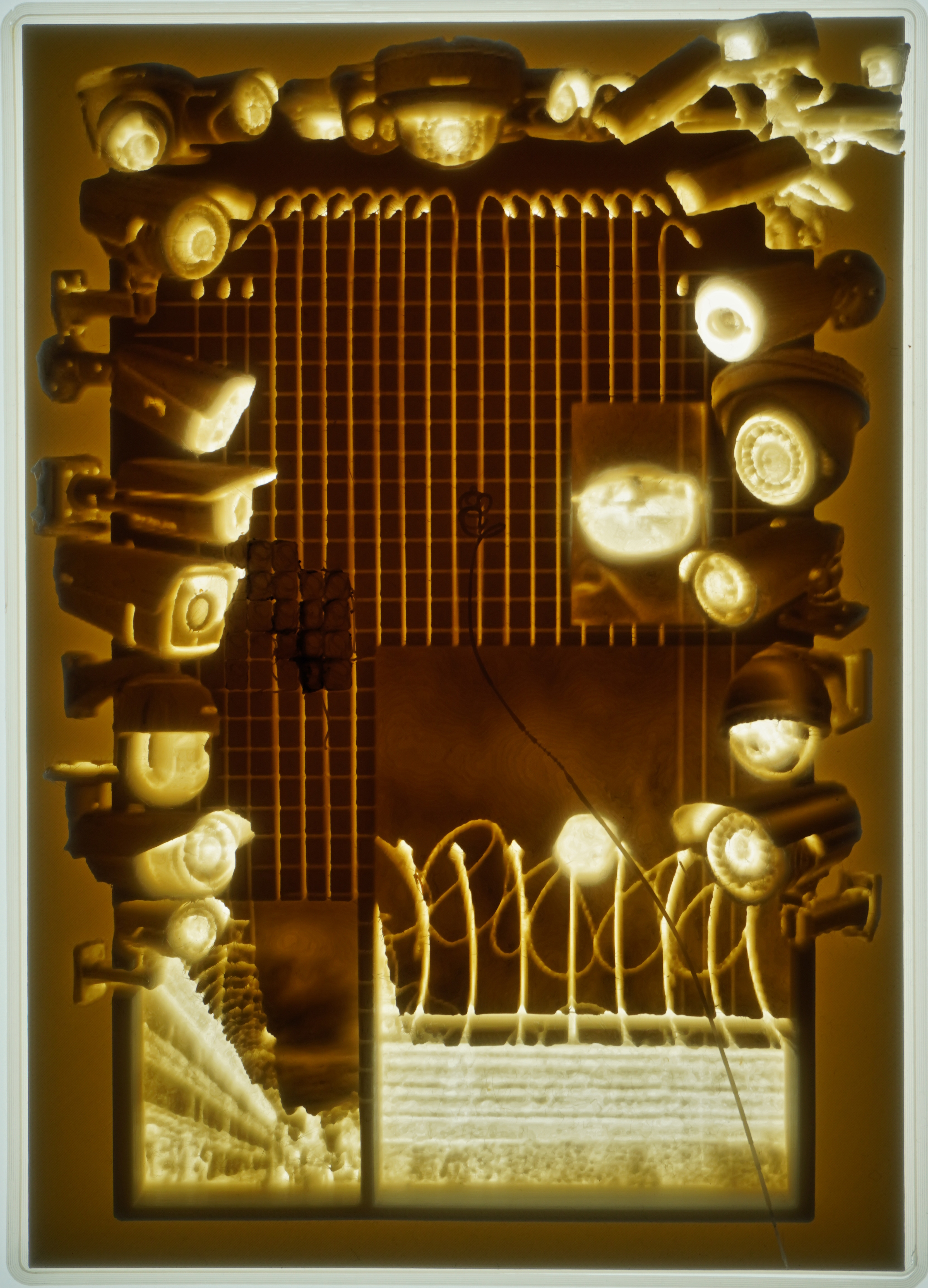 The Tongue As A Portal (2021)
3D Print, 10 x 16 x 2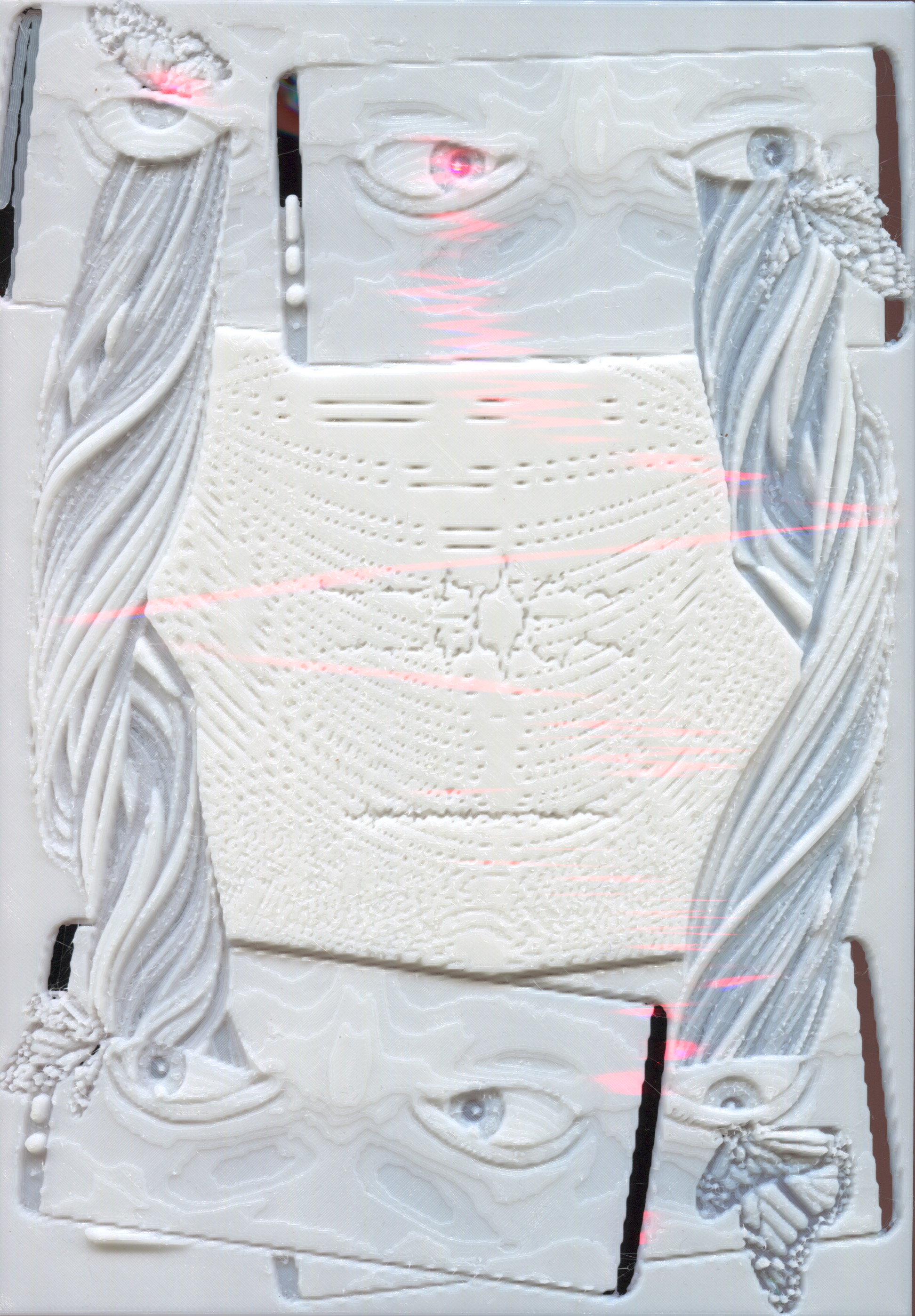 Dream Vs Screen (2021)
3D Print, 10 x 16 x 2