Int Document A

2020, MP4 video loop 3' 24" silent




Das unprätentiöse Video «Int Document A» vonLevent Pinarci, welches an die experimentellenAnfänge der Videokunst erinnert, befasst sich mit der Beziehung von Sprache und Identität. Im Vi-deo sehen wir, wie Pinarci ein deutsch-türkische Wörterbuch, eine Visitenkarte oder Strichzeichendes I Ging kontinuierlich übereinanderschichtet. Ein altes Handy, auf dem ein Chamäleon zu sehen ist, tritt wiederholt in Erscheinung und ist als Sinnbild für unsere sich immerzu transformierende Kultur zu lesen. Den unmittelbaren und berührenden Prozess von Verschiebungen und Überlagerungen und den persönlichen Einblick, de uns Levent Pinarci mit diesem taktilen Ritual gewährt, würdigt die Jury des Aargauer Kuratoriums mit einem Förderbeitrag. Damian Jurt 2020



Installation View
Auswahl '20, Kunsthaus Aarau Photo: René Rötheli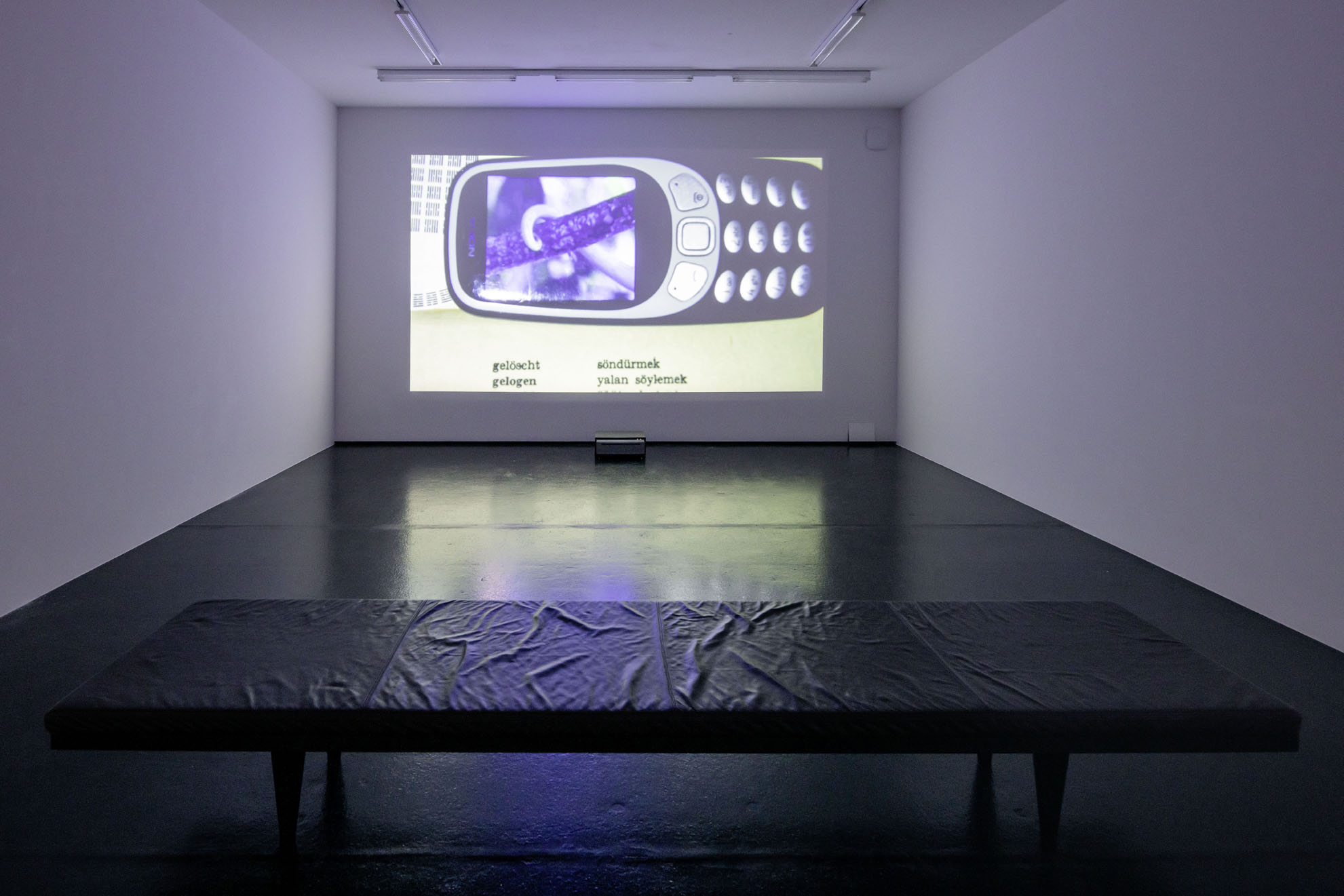 video stills Int. Document A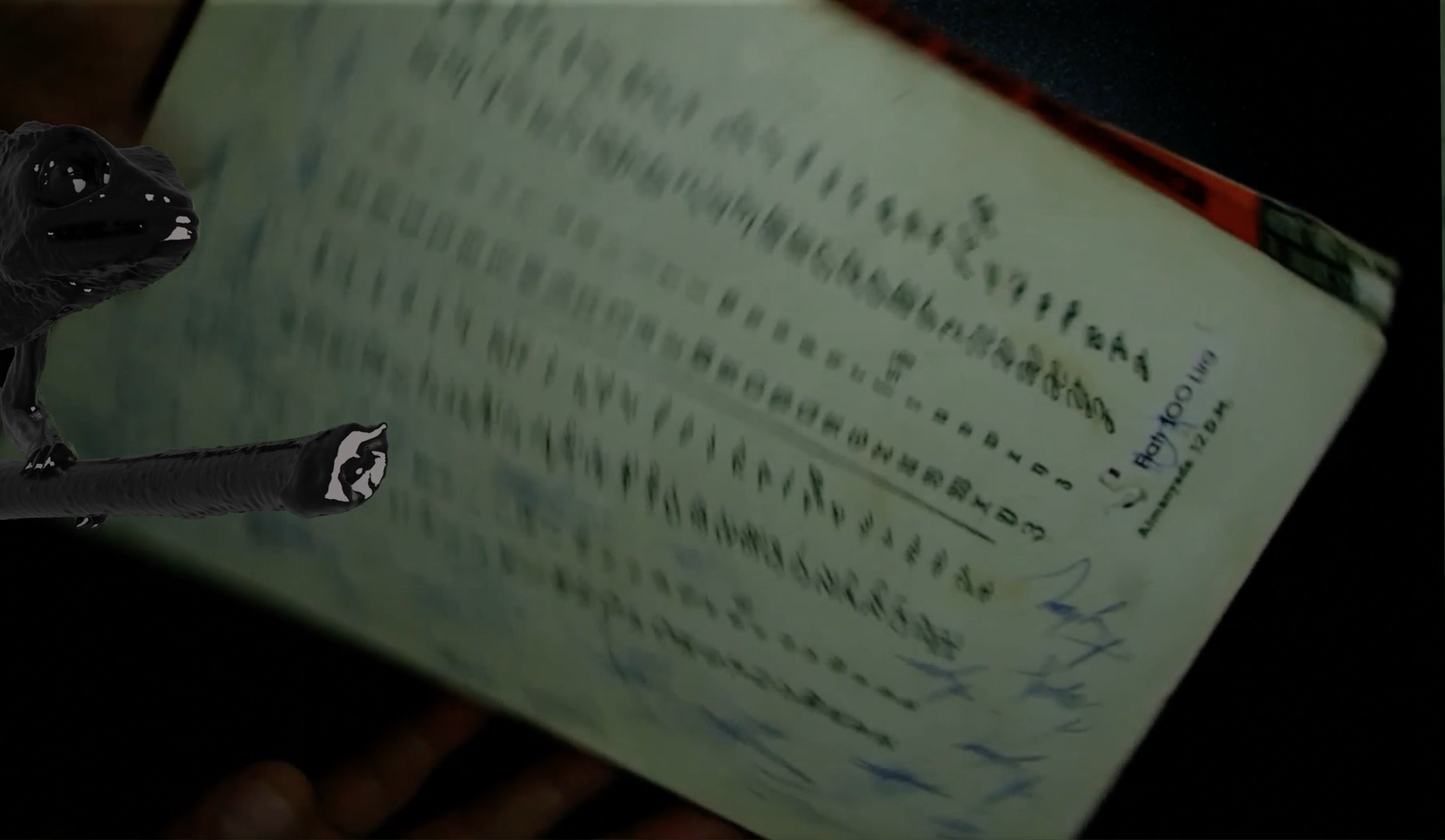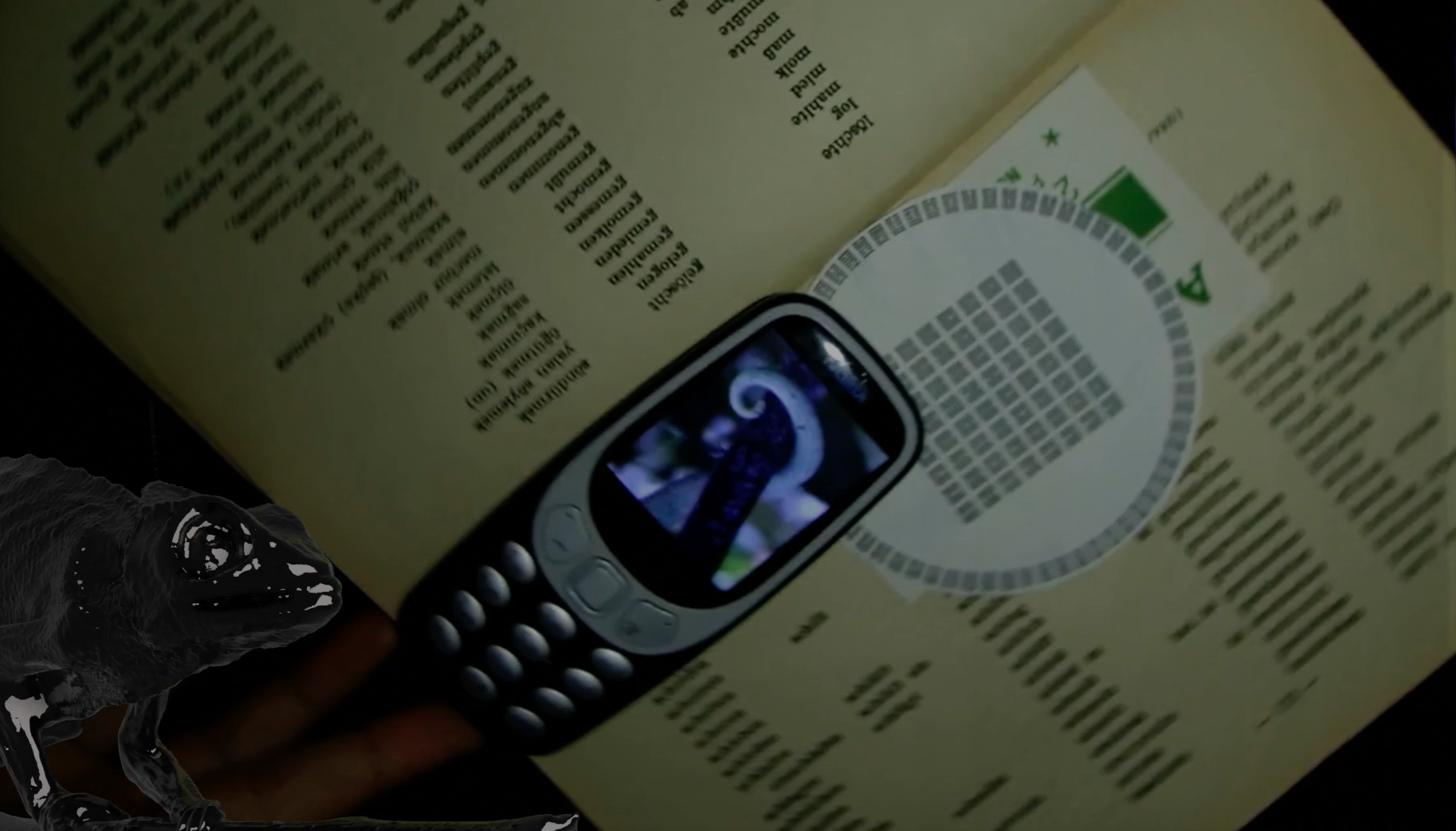 Slay, Pray, Display

Duo-Show w/ Selin Aktekin

/Projekt Links/
Gallerie Duflon/Racz
22. April - 28. Mai 2022




The sun-rays reflect on the water surface and fracture the light. One part sinks down into the deep. The other portion, playfully and mystically distorted, lands on closed eyelids and produces colorful friendly flashes. Branching in multiple directions, forming glyphs and letters, chained to each other forever.

A sequence of items of the same type forming a line between the objects they hold together, analogue to how language links meaning to a composition of letters as words.

Under a tree in spring, choose a place where the shadow of the many leaves falls onto the grass, lay down and let the light (passing through the chains in the wind) create shadow-patterns on your closed eyelids.

Did you ever interact with screens while dreaming? Like scrolling, writing, looking at pictures or videos online? Does the way we look at the surface of monitors and displays interrupt the rapid eye movement that is often associated with the experience of dreams? Each time we interact with computer screens in our dreams, the way we look 'into' the display - a fixed point in space - disrupts the steady movements of the eyes during dream experiences and leads to immediate waking.
left: Selin Aktekin - ice hay (2021)
& vulnerable, balanced, great (2022)
Back Piece 12 v (2022)
40 x 50 x 2, Digital Print
ddownload folder (my shelf), 2022
140x 70 x 2 , Digital Print
The title of the piece "Lines" from a series of digital collages printed in 3D, refers not only to a geographical line leading from A to B, but also to a form of recitation,
- as in "knowing your lines"
- as the remembering sentences that try to define oneself and one's path.

Through an error in the printing process, not only is the medium of 3D printing and photography challenged, but also the notions of how geographical lines and recitation processes occur. The errors are framed by cctv camera ornament, which serves as a reminder of the violent entanglements of digital technologies with mobility and memory processes.
Know Your Lines (2021)
Lightdesk, 3D Print,
21 x 29 x 2 cm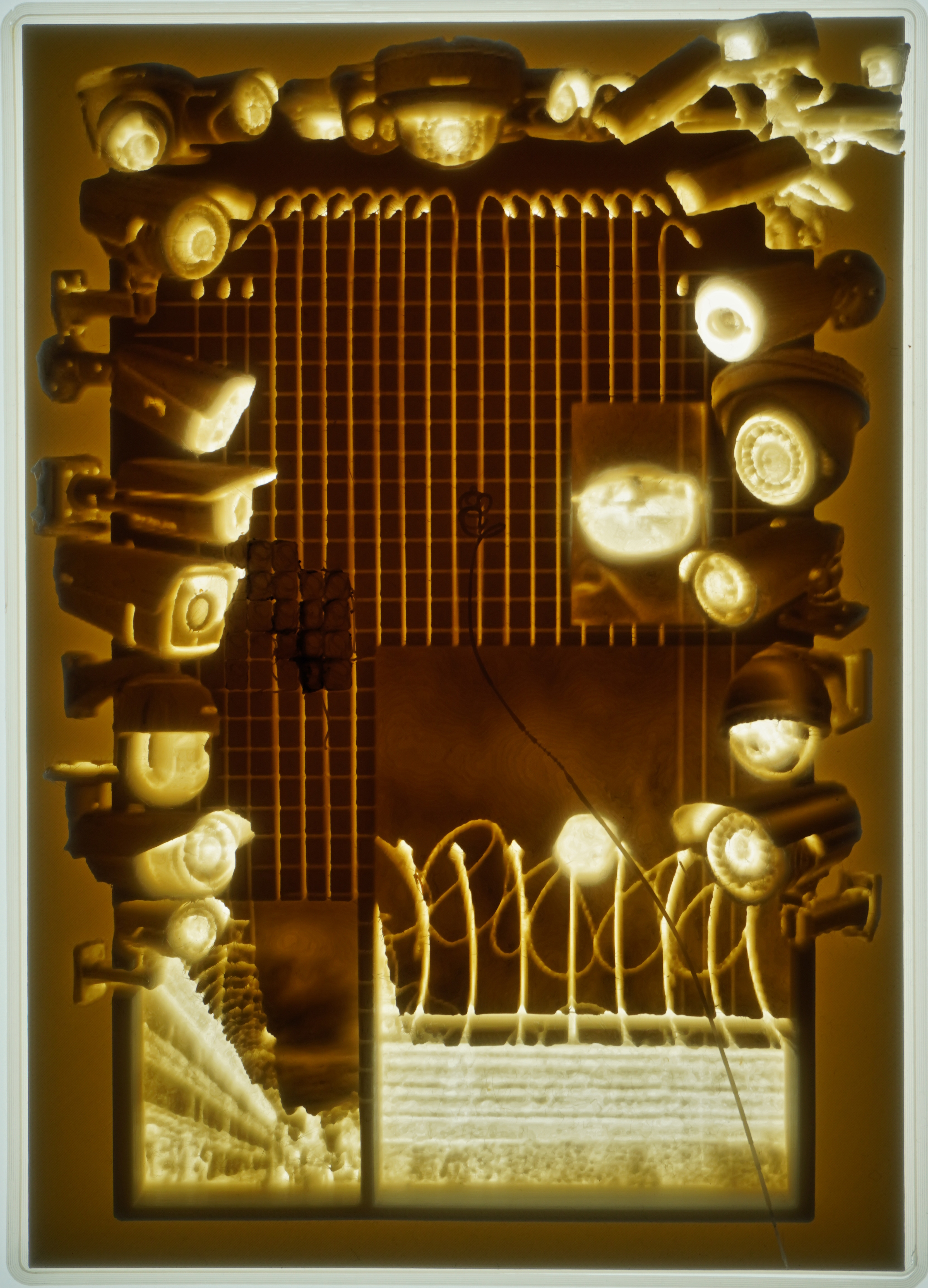 The Tongue As A Portal (2021)
3D Print, 10 x 16 x 2






Imposed Avatar (2021)
Videoloop, MP4 & digital Image archive
3840 × 2160, stereo, 4' 32"

A collection of body scans are presented on acomputer generated control monitor. These 3D bodyscans are overcoding and transforming aspecific image of my self on the screen - the one that endured in my memory since I was bodyscanned during the recrutment process. The way I scan my body is allowing glitches and ruptures, errors and contradictions to overwrite this image of my self as a man, product of a military/male gaze.